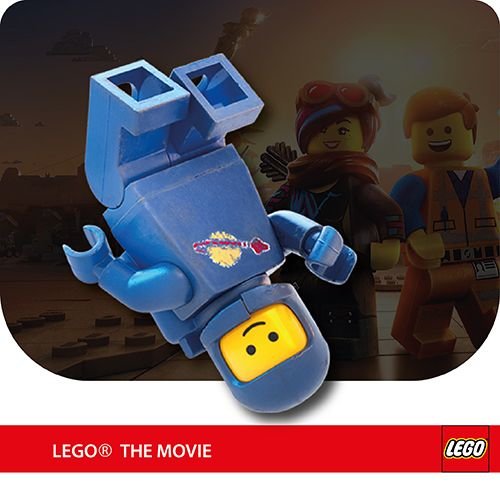 LEGO® The Movie 2
Relive your favorite LEGO® The Movie 2 movie moments
After LEGO® The Movie, there are the LEGO® The Movie 2 LEGO® sets!
LEGO® The Movie 2 LEGO® sets are based on the eponymous movie LEGO® The Movie 2.

Experience, relive & play all your favorite movie moments with these amazing LEGO® The Movie 2 sets.
In the story of THE LEGO® FILM 2, the heroes of Stonecity reunite to save their beloved city.
It has been five years since everything was really great.
The inhabitants are now faced with a big, new threat: LEGO DUPLO® intruders from space that destroy everything even faster than they can rebuild.
The battle to defeat the intruders and restore the harmony in the LEGO® universe, Emmet, Lucy, Batman and their friends will bring to distant, unknown worlds, including a strange galaxy in which everything is a musical.
This will put their courage, creativity and Master Builder skills to the test and reveal how special they really are.
LEGO The Movie 2 sets, full of excitement and recognizable characters!

With the LEGO The Movie 2 sets you get the film in the house! Build, play and experience the film again with all the familiar characters from the film. Build Koniningin WieDanOok WatDanOok and let her change shape again. Go with Emmet and Benny to do chores. Cross around together with Rex in his off roader. Or build and film and make your own fantastic film. With these amazing, colorful and action packed sets inspired by LEGO The Movie 2 it's
all possible.
Read more