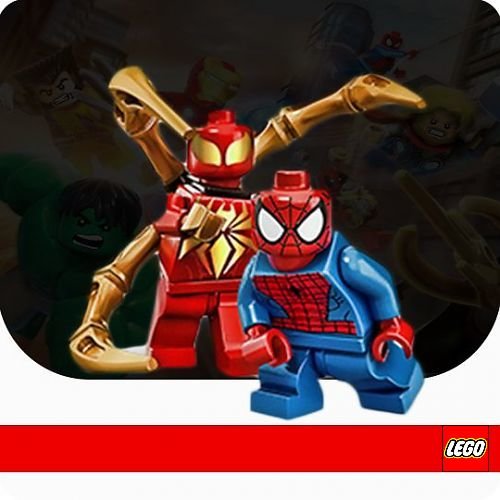 LEGO® Super Heroes
Discover the world of superheroes together with LEGO® Marvel & DC Comics Super Heroes.
With LEGO® Marvel & DC Comics Super Heroes children can pick up superheroes like Spider-Man and a lot of other Marvel and DC Comics figures.
LEGO DC Universe Super Heroes sets are packed with action and adventure.

Building the sets is already a nice challenge, but then the fun really starts.
Children can use their building skills, imagination and creativity to create new adventures for the heroes and villains.
Each play set contains a special construction challenge where children have to follow the cheerfully colored instructions to build the toys of their choice.



Read more