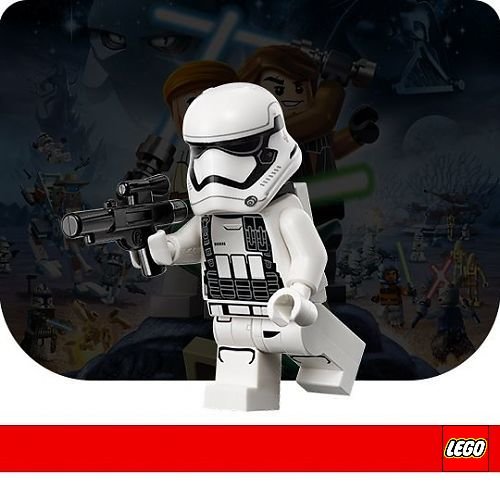 LEGO® Star Wars
With LEGO
®

Star Wars ™ you get all famous, beloved and perhaps new spaceships and people from the amazing Star Wars saga against.

With the LEGO® Star Wars sets you explore the universe and control the Force.
LEGO Star Wars takes place in a fictional galaxy.
The sets are based on the Star Wars films, along with The Clone Wars film and TV series and the Star Wars Rebels TV series.

LEGO® Star Wars have been around since 1999 and are one of the first official licenses of LEGO®. Collect and build your own galaxy and fly through space with LEGO® Star Wars.

In the LEGO® Star Wars sets you can also find all the famous characters, such as Luke Skywalker, Darth Vader, Han Solo and Princess Leia.
In addition, there are many sets where Rebels, from pilots to Endor commands, and Stormtroopers can be seen.

Go on an adventure with the flagship Imperial Star Destroyer, fight with the impressive AT-AT or get ready for the battle against the Empire with the spaceship The Ghost of the rebels!
With the LEGO® Star Wars sets you experience the scenes from the Star Wars movies and TV series on new and you go on spatial and adventurous missions. 

LEGO® Star Wars guarantees hours of exciting building and playing fun with the finest machines from the Star Wars world.
Read more