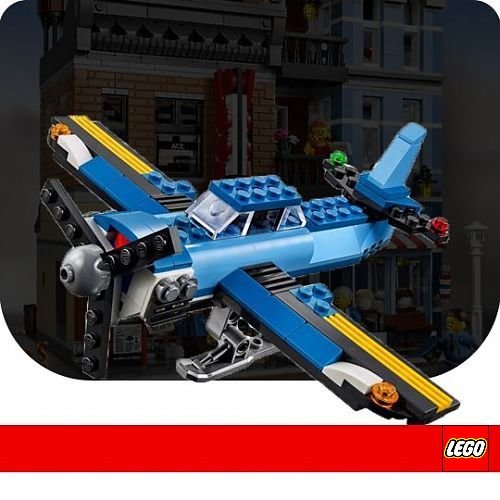 LEGO® Creator
LEGO® Creator is the series for the real builder.
Consist of different themes that look very realistic.
The larger sets are pretty challenging and LEGO® Creator 3-in-1 is really something for the creative LEGO® enthusiast who wants to build.
Sets with a quantity of stones and a booklet with examples about a specific theme.
Of course you can also unleash your imagination with LEGO®.
With the LEGO® Creator series your child can endlessly experiment with houses, cars, planes and creatures.
The 3-in-1 sets from LEGO® Creator give you a choice of three exciting models for even more construction and gaming fun.
Make the most beautiful houses, vehicles and animals and discover a world full of exciting stories and adventures.
The beautifully detailed models can always be built in new ways, for hours of creative fun.
Build, play and create in a world full of imagination with the LEGO® Creator 3-in-1 sets!
Read more