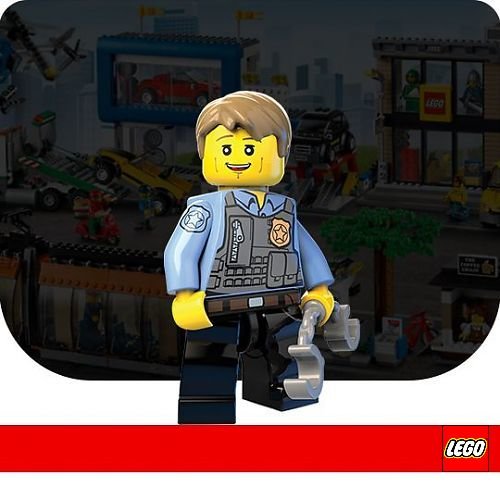 LEGO® City
LEGO® City,
become the mayor of your Own City!
LEGO® City is a series of LEGO sets in which the city theme is central.
With LEGO® City sets you can build your own city the way you want and set it up to your own liking.
In the LEGO® City category there are sets available with typical sets on the themes of police, fire brigade, medical emergency services, construction, services, airport, trains, but also road plates to shape and design your own city!
LEGO® City,
build, play and use your imagination!
LEGO® City reproduces a large number of aspects of daily life, just as you encounter them in the real world.
With the LEGO® City sets you build your own realistic world.
By means of recognizable models with which a city full of action, humor and adventure can be built.
All known themes are present in LEGO® City, From the police, among others. fire brigade and trains to vary and play with.
Build detailed buildings and cool vehicles, planes and helicopters and more yourself.
LEGO® City,
your own world only made of LEGO!
This category has been one of the most extensive and favorite LEGO® categories of many a builder for years!
Think up all sorts of stories yourself or with friends, with daily life as a starting point.
The LEGO® City sets offer the ideal opportunity for coming up with and replaying with friends.
With LEGO® City sets, children can put their imagination to work and play in their own way!
LEGO® City,
a lively concept since 1978!
The LEGO® City theme was introduced in 1978.
Since 1978, LEGO® City has had this theme names such as "Legoland", "LEGO Town" and finally "LEGO World City".
The LEGO® City name was actually introduced from 2005 and is still being used nowadays.
Despite the name changes, the sets remained an important part of all the other LEGO® themes.
The sets have also remained true to tradition and are very recognizable!
LEGO® City, for young and old a pleasure to build, play with and watch!
Read more