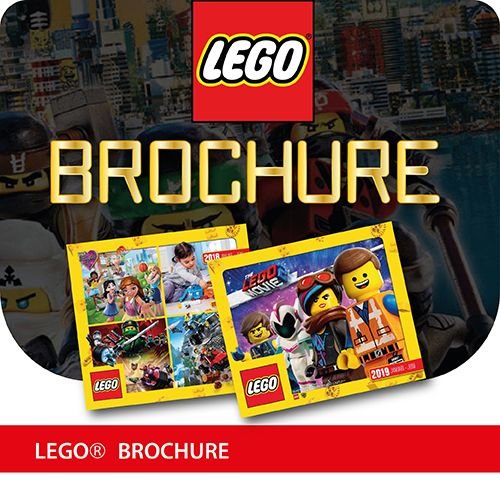 LEGO® Brochure
Click here to view the latest LEGO ®-catalog
The LEGO® Group releases hundreds sets every year.
Every month new releases are released.
Whether it is the latest LEGO® Classic refill, LEGO® City sets or the latest LEGO® Technic sets, you will find them all in the LEGO® Brochure!

The LEGO® Brochure is published twice a year.
In addition to being very useful as a reference book, your blood will flow faster from all the good things that the LEGO® Group is now bringing out again.
This brochure is full of beautiful graphics, small stories, newest LEGO® sets and, last but not least, great offers and / or vouchers, such as a free access voucher for LEGOLAND® Billund, Denmark.

Moreover, the LEGO® Brochure is available for free, both in our store and online !!!
If you do not have a brochure or you have lost it, you can easily view it online !!
Read more